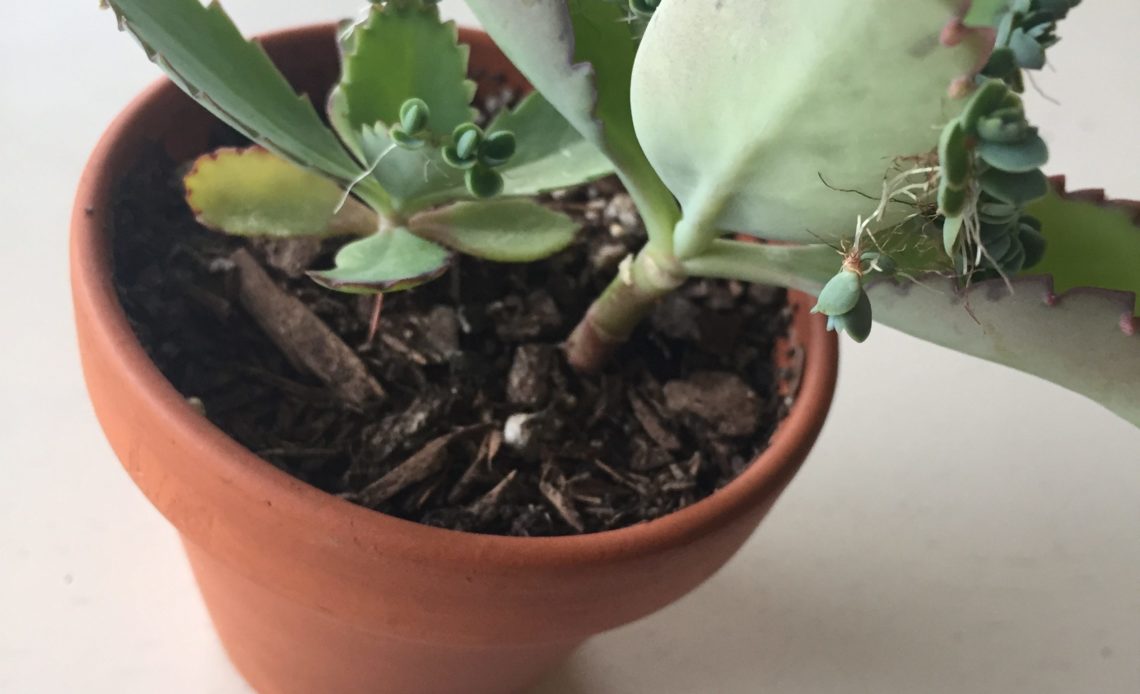 Mother of Thousands, scientifically known as Kalanchoe Daigremontiana, is such a fun plant to grow and raise. Through evolutionary changes, this plant propagates by growing little plantlets on the outside of its leaves. I received my first Mother of Thousands as a gift and when I received the plant, it was bursting with baby plantlets. Of course, the first think I did was pick off a few to grow. I put them in a clear tray and sprayed them everyday. I might have missed a day here and there, but I really tried to keep the soil moist. Months went by and nothing happened. Now usually when you put a succulent leaf on your cactus mix, it will just blossom, but these things were stubborn.
Something wasn't right. I noticed that my mother plant required a little more water than some of my other succulents so I thought maybe the babies did too. I was right. After creating a little greenhouse and keeping the plantlets extra moist, they finally started to grow. Here is a quick little tip to getting your Mother of Thousands plantlets off and running.
Check out my Mother of Thousands propagation process below:
This plant is such a fun succulent and it just keeps on giving. Like I mentioned above, I find that this Kalanchoe needs a little more maintenance them so other drought tolerant plants. I check the soil once a week and water when dry. I check the plantlets everyday and make sure the cup is showing water and spray the soil when it is dry. A warn sunny window is the perfect spot for these little plantlets.
I have a lot of favorite things, and giving homegrown plants to my friends, whether they like it or not, is one of them. This plant is one for your collection if you like to gift succulents. You will never run out!
Follow @succie.love on Instagram to keep up on all my propagation adventures.