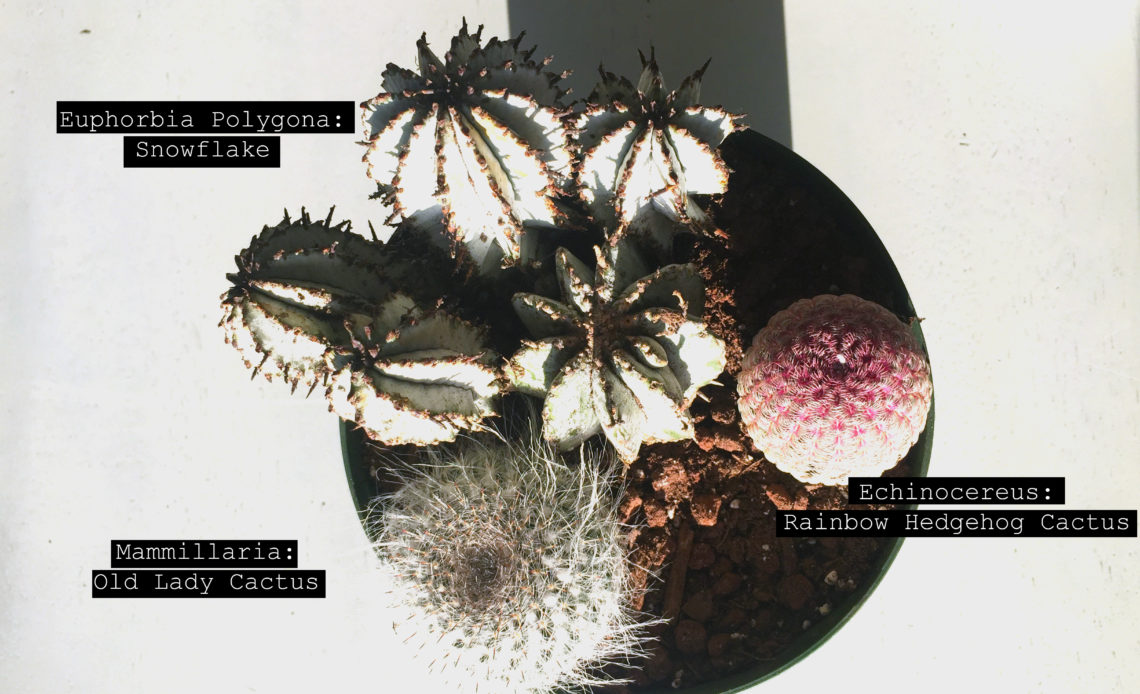 I stalk Leaf & Clay online. Their website is beautiful and well organized with great imagery and content. Scrolling through their shop is always a joy and I was just looking for an excuse to make a purchase. I had been wanting to try my hand at taking on a few cacti and putting together a little cacti arrangement. I have to admit, I was extremely pleased with Leaf & Clay. When I opened the box, everything packed well and with care. Since I am located in zone 5b and the weather is very unpredictable, I decided to splurge for the heat pack. All the plants arrived warm and cozy.
Little Weirdos:
First up, I opened "Baby Toes". I have been wanting to add this to my collection of weirdos. In the rare instance that I find one locally, it is usually very small and tortured. I was a little dismayed when I unwrapped these little toes and they were super wrinkly and a little beat up. I instantly put them in a plastic pot, added a little bit of new soil and sat them in a bowl of water. After about 30 minutes I took them out of the bowl and placed them on a paper towel to drain. By morning, they were plump and ready for a sunny spot on my windowsill. As good as new.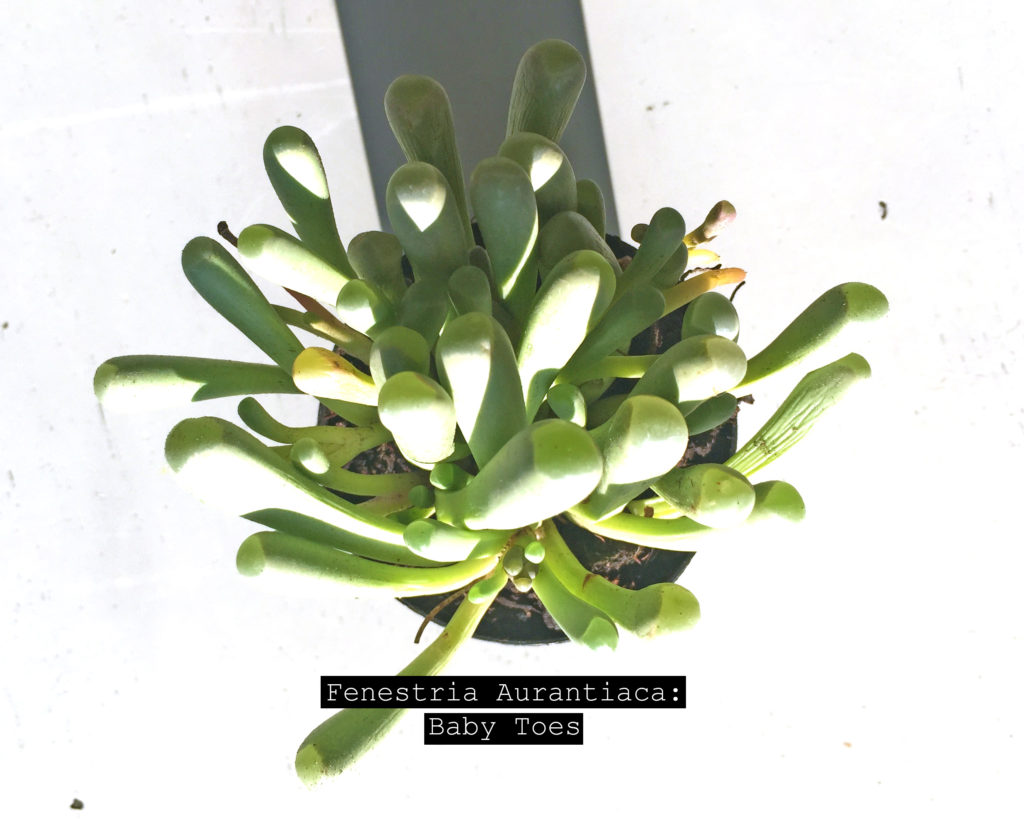 I also ordered another little weirdo by the name of Argyroderma Pearsonii. It was not what I expected, it was better. I thought I was going to get this little tiny thing, which has happened in the past, but that was not the case. This Pearsonii had just bloomed and is sprouting new leaves. I put it in a pot with a lava rock mix and sat it on the window sill. I won't be watering it anytime soon.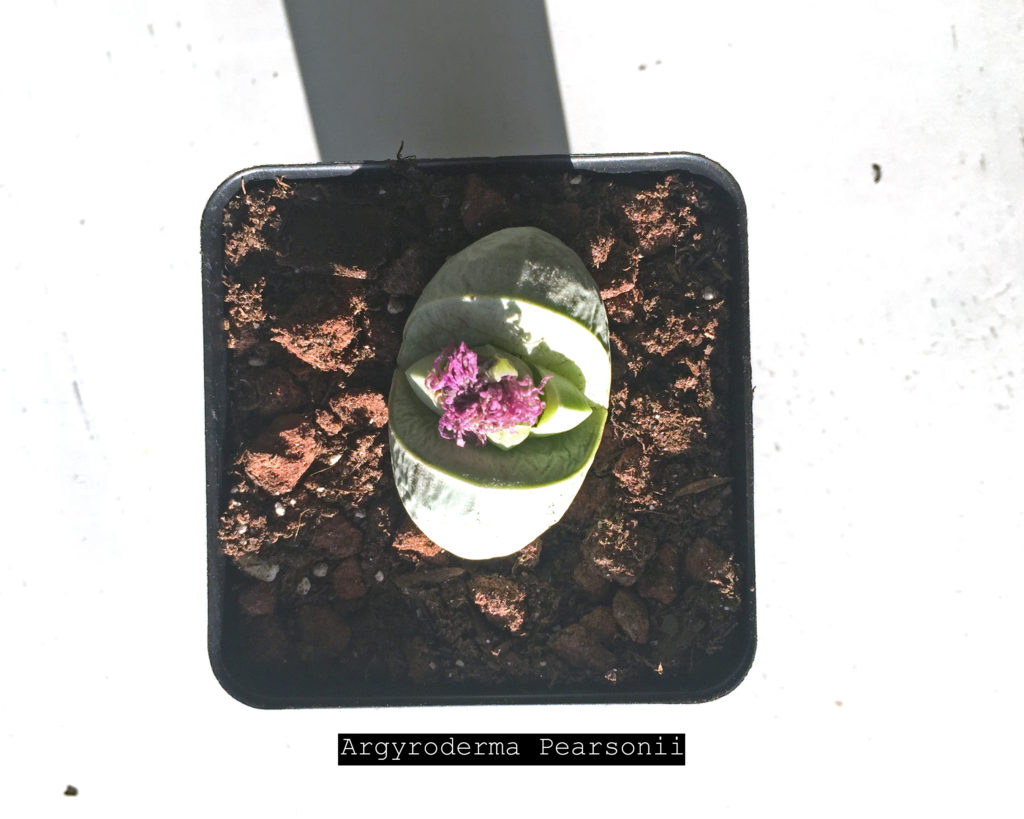 Cacti:
Next up, cacti! I ordered a Mammillaria "Old Lady Cactus", a Euphorbia Polygona "Snowflake" and a Echinocereus "Rainbow Hedgehog Cactus". For this arrangement, I am going for color and texture. I love the little hairs on the "Old Lady", the white color and unique shape of the "Snowflake" and the beautiful colors of the "Hedgehog". They were all so much bigger than I thought they would be, which left me unprepared as far as having an accommodating pot. The biggest surprise came when I unwrapped the "Snowflake". I imagined I would have one medium sized cactus and instead got an amazing cluster of 5 cacti. All in all, I will be ordering, with confidence from Leaf & Clay again.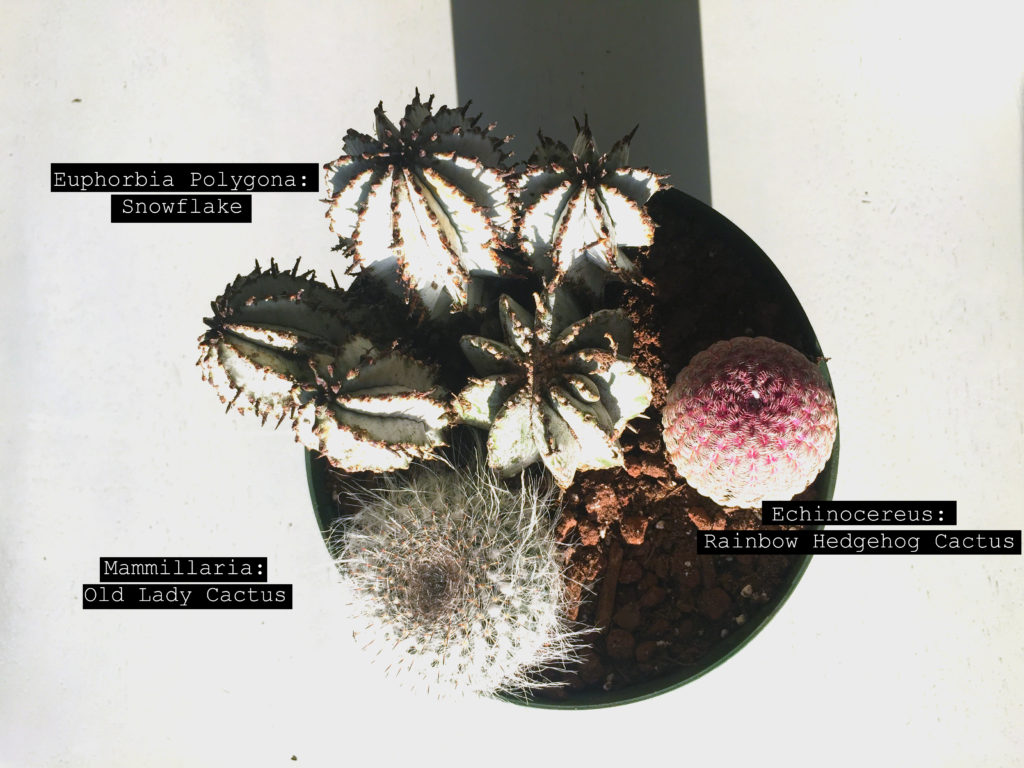 For more on my purchase, check out my unboxing video below. I should preface that my son volunteered for job of camera man. For more unboxing videos, check out my purchase from QueenOfSucculents. For more on my succulent and now cactus collection, follow along on Instagram @succie.love