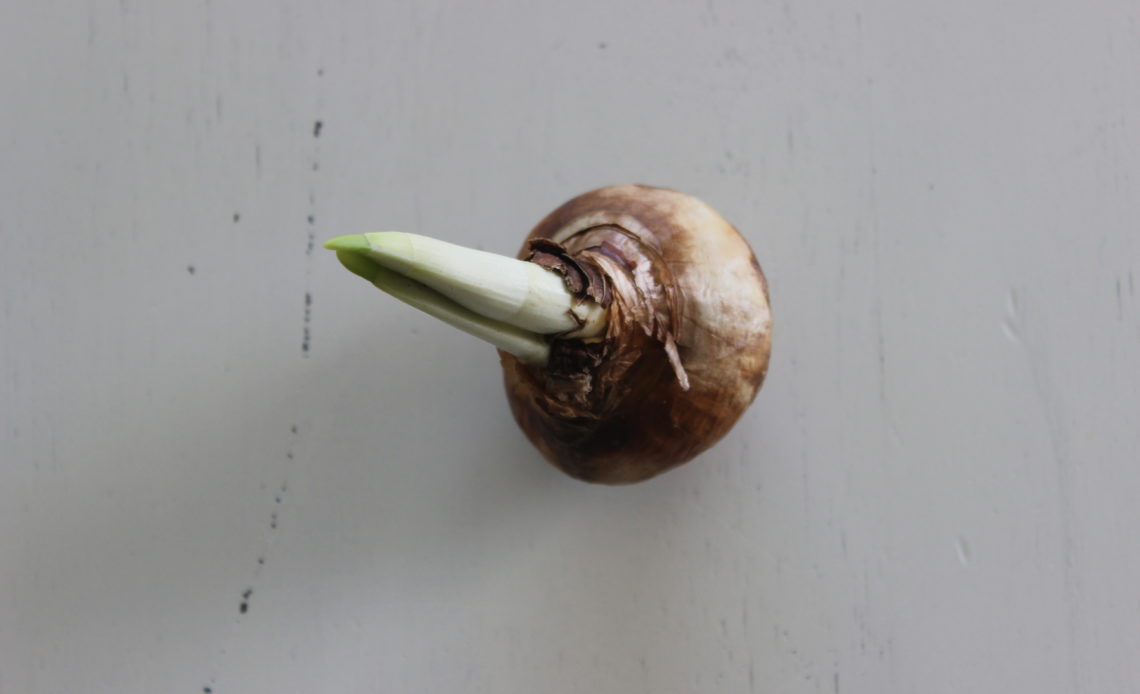 Paperwhites are a beautiful winter white, flowering bulb perfect for the upcoming holidays. As with all bulbs, these beauties can be planted in the ground, but can also be easily grown with just water. On my last trip for more cactus mix, I came across some great paperwhite and amaryllis bulbs along with some great glass vases.
Watching roots grow and plants sprout is pure joy, so choosing a clear glass vase for your bulb is a must. I purchased this great vase with a bulbous base not because I needed it, but because I also saw potential in using it for propagating leaf cuttings. Who can't use a new glass vase, really? However, with these bulbs, any vase will do.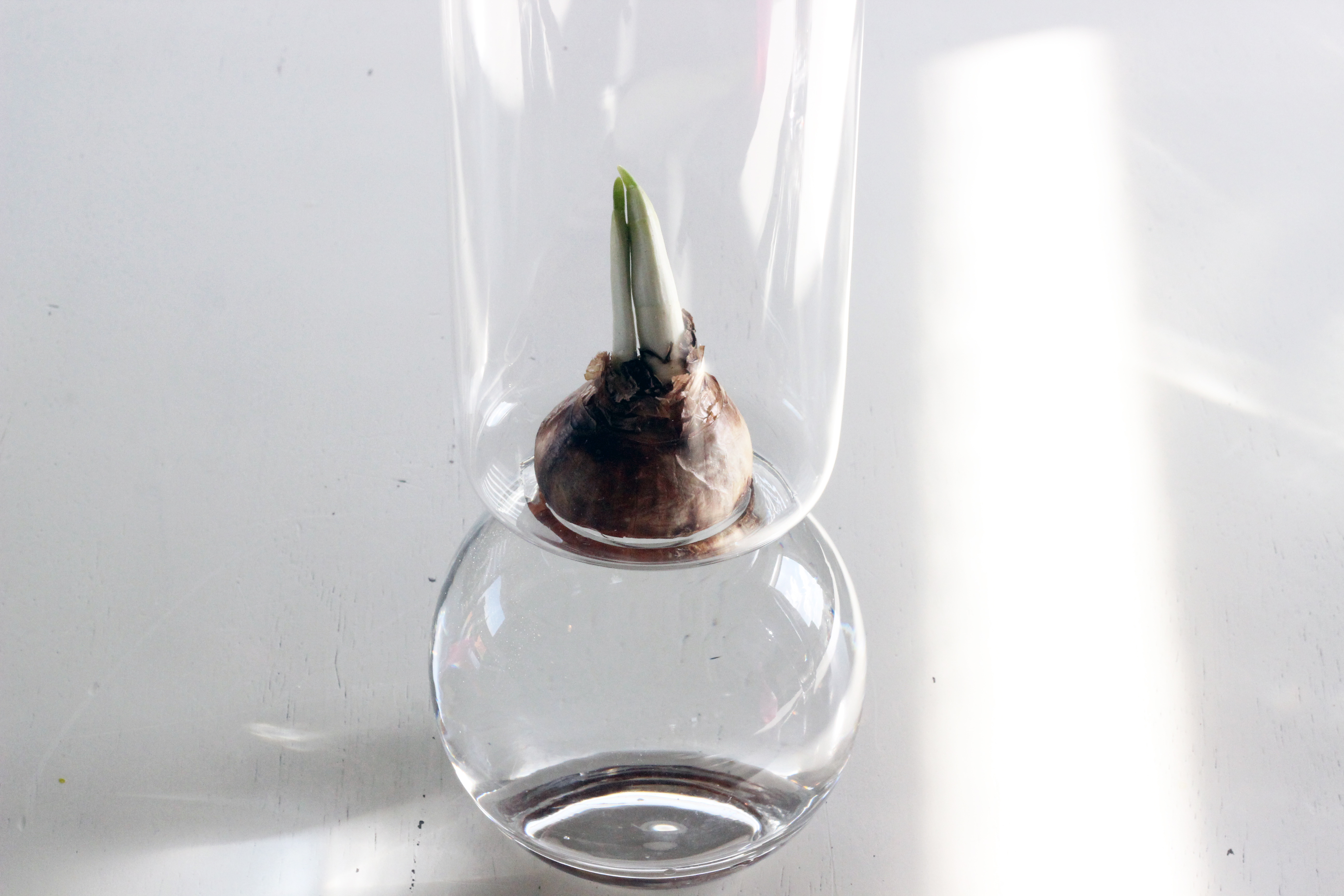 Just add water:
If you don't have a little shelf in your vase such as this one, placing rocks in the bottom will help the bulb stay upright. Choose a wide open dish for multiple bulbs or a simple, skinny vase for a modern minimalist look. These bulbs are so easy, all you do is add water and watch it grow. Place in a sunny situation or don't. The sprout gets most of its energy from the bulb so you don't have to worry about light.
If you're heading to a holiday party and need a little something for the hostess, these bulbs are a gift that will keep giving for months to come. For an advanced home gardener, you can cut back dead blooms and store your bulb in a cool dark place until next year. However, at $.99 a piece you can probably afford a new one each year. If it is color you are after, get yourself some amaryllis and ring in the new year with bright red.