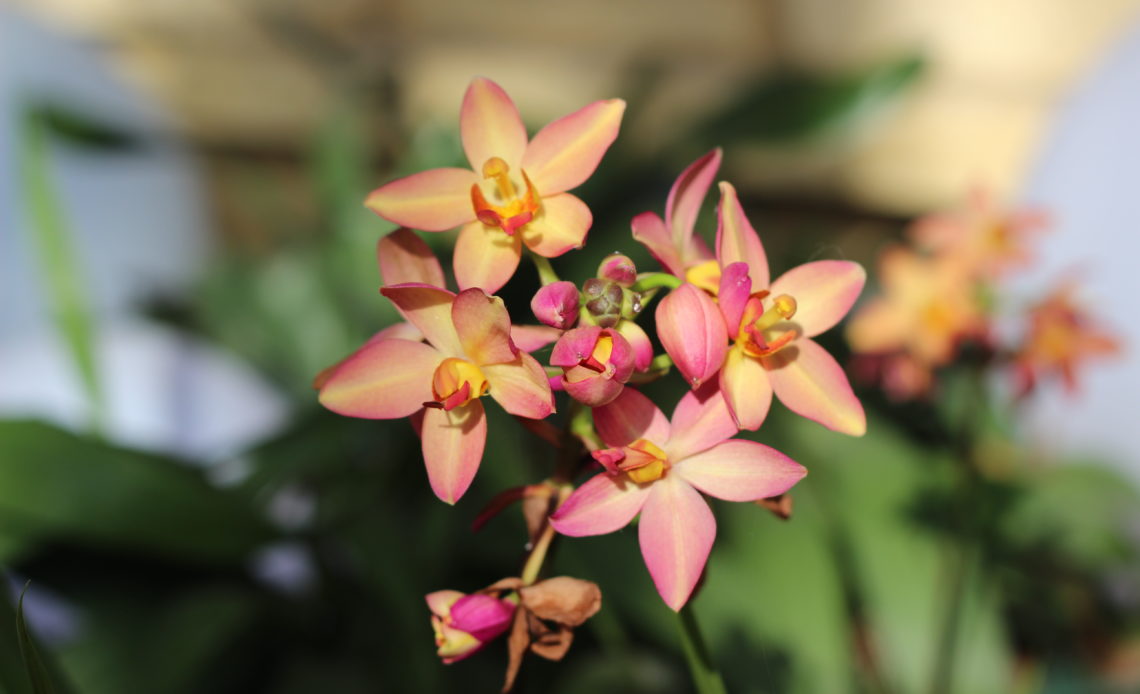 If winter has got you down, one way to battle seasonal affective disorder (SAD) is to take a trip to your local botanical garden. It's a warm and sunny place filled with greenery that will transport you back to summer. Recently, after a rather large snow, I needed a little sun and decided to venture down to Lauritzen Gardens for a dose of vitamin D. Without kids in tow, I was able to fully take in the sights and try my hand at some identification. If you can't visit yourself or maybe don't feel like leaving the house you can flip through my photos for a nature boost.
 


 

   
Lauritzen Highlights:
For me, some highlights of the gardens are the billowing Hoya Compacta found buried between some large trees. I also really enjoyed the large Alocasia foliage and giant palms. Nothing says warmth like a gigantic palm tree.
Whether it is the charisma of the Parrot's Beak or the collection of voluminous Begonia's, there is something to charm any plant lover. I also want to make a special note of the Elephant palm. The dark green, fanned our leaves with the white backing is stunning.
The one disappointing thing about the gardens is that some of the species seemed miss marked and/or lacking identification altogether. On the bright side this gives you a chance to test your plant knowledge.
As you scroll through the slide show, you might notice a few of the photos are missing their captions. After many google searches, I have come up empty and need help identifying these plants. I am appealing to the online plant community to show me the way. Leave me a comment or drop me a line with the missing plant I.D.'s and I will get the name updated and give you full credit.
For more on Lauritzen Gardens and their offerings, check out this post on their winter poinsettia show. Click here for hours of operation and upcoming events at Omaha's Botanical Garden