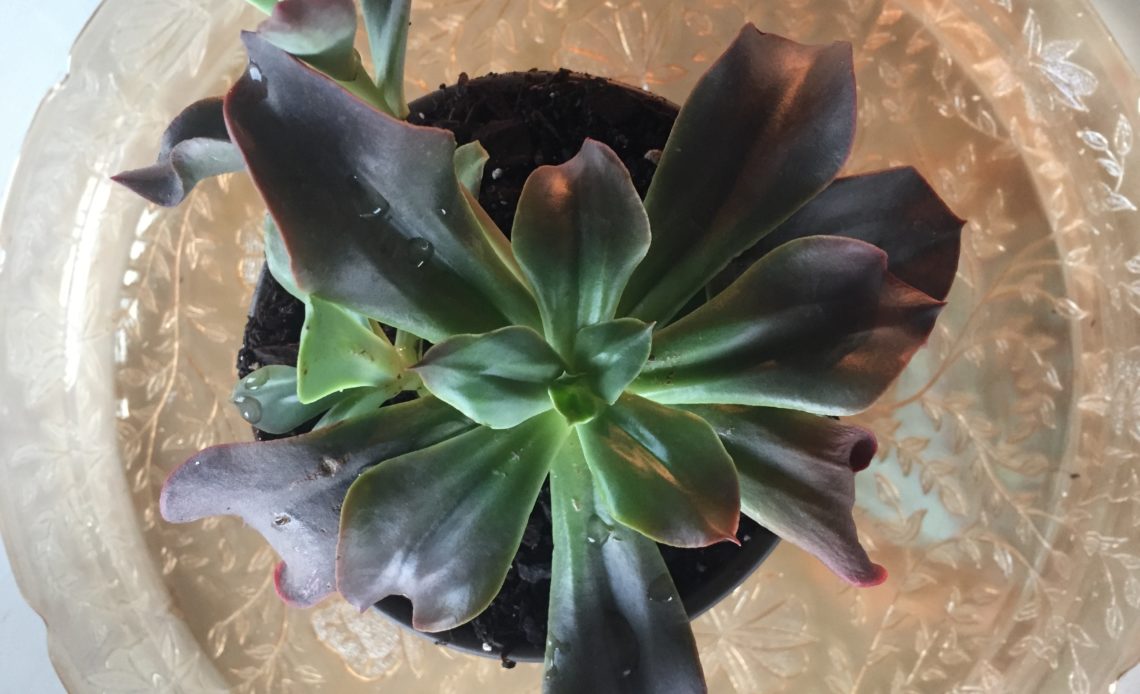 Like most succie lovers, finding a unique succulent is really exciting.  When I find a unique variety I just have to have it and learn all I can about it.  Lately I have come across some unique succulents marked "propagation prohibited".  One of the best things about succulents is the ease of creating more, so what does this mean?
On my last succulent scouting trip I found a succulent that I have never seen before.  It was in mediocre shape, so after a little negotiation, I took it home for $1.50.  The name of this hybrid is Echeveria "Autumn Flame" and after a simple google search I found this this succulent is a patented variety that is not found naturally and was created by Altman Plants.  Honestly, I was a little bummed.  I'm not that interested in altered succulents.  However, when I saw this beauty I couldn't resist.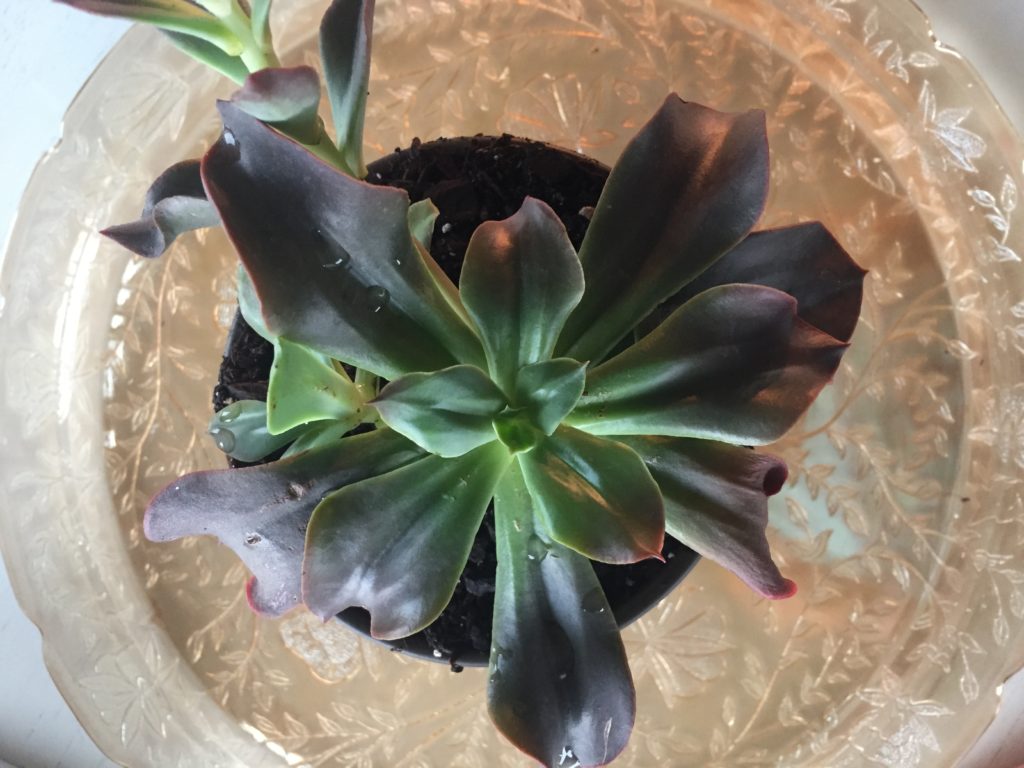 Being that the Autumn Flame is a patented variation, one would assume that this prohibits unlawful propagation.  Patent PP28986 states that this echeveria can be compared to the "Perle Van Nurnburg" (I think they mean "Von"), but of course differs in color and leaf shape making it extra unique.  Propagation for the Autumn flame is done by "terminal vegetative cuttings".  I also have a few pups that appear to be growing from the base.
I don't plan on propagating this echeveria, but if a petal falls off and happens to spawn a new plant, that's not my fault.  Blame Mother Nature.