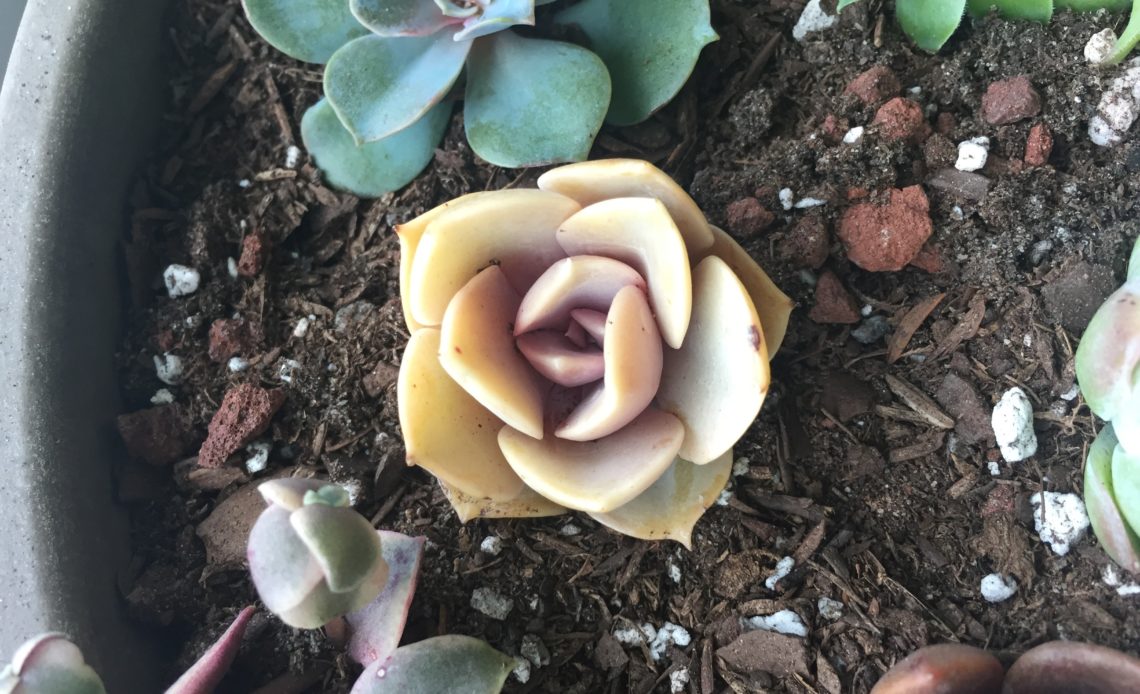 This is my first succulent unboxing. I was really fun to pick out the plants I wanted and receive some plant mail. I loved it. As a resident of the Midwest, it is hard to find a unique variety of succulents. I have scoured nearby chain stores down to my favorite local greenhouses and consistently find the same echeverias. Surprisingly, I occasional come across a new variety at Home Depot, but the plants are not always in the best condition. I decided to take the leap and purchase online.
Through the help of Instagram I have found some really great sellers so I picked one and purchased. There were a couple things I new I wanted to add to my collection, one was echeveria black prince and the other was some little lapidaria, but I also thought it would be fun to get a mystery box of succulents chosen by the Queen of Succulents herself.
The succulents arrived in great condition and packed with care. They were a little smaller than I expected, but I am very excited to watch them grow and flourish. If you like plant surprises, check out this fun cactus unboxing!