I love a good mystery succulent unboxing! There is something about getting surprises in the mail. Recently I ordered a Mystery Box of Echeverias from Leaf and Clay (who is NOT a sponsor of this post, however, the previous link is an affiliate link) as well as picking out a couple of varieties that I could not resist. My plan is to make a fun and simple succulent bowl to sit outside on my patio table.
Mystery Succulent Unboxing and Identification: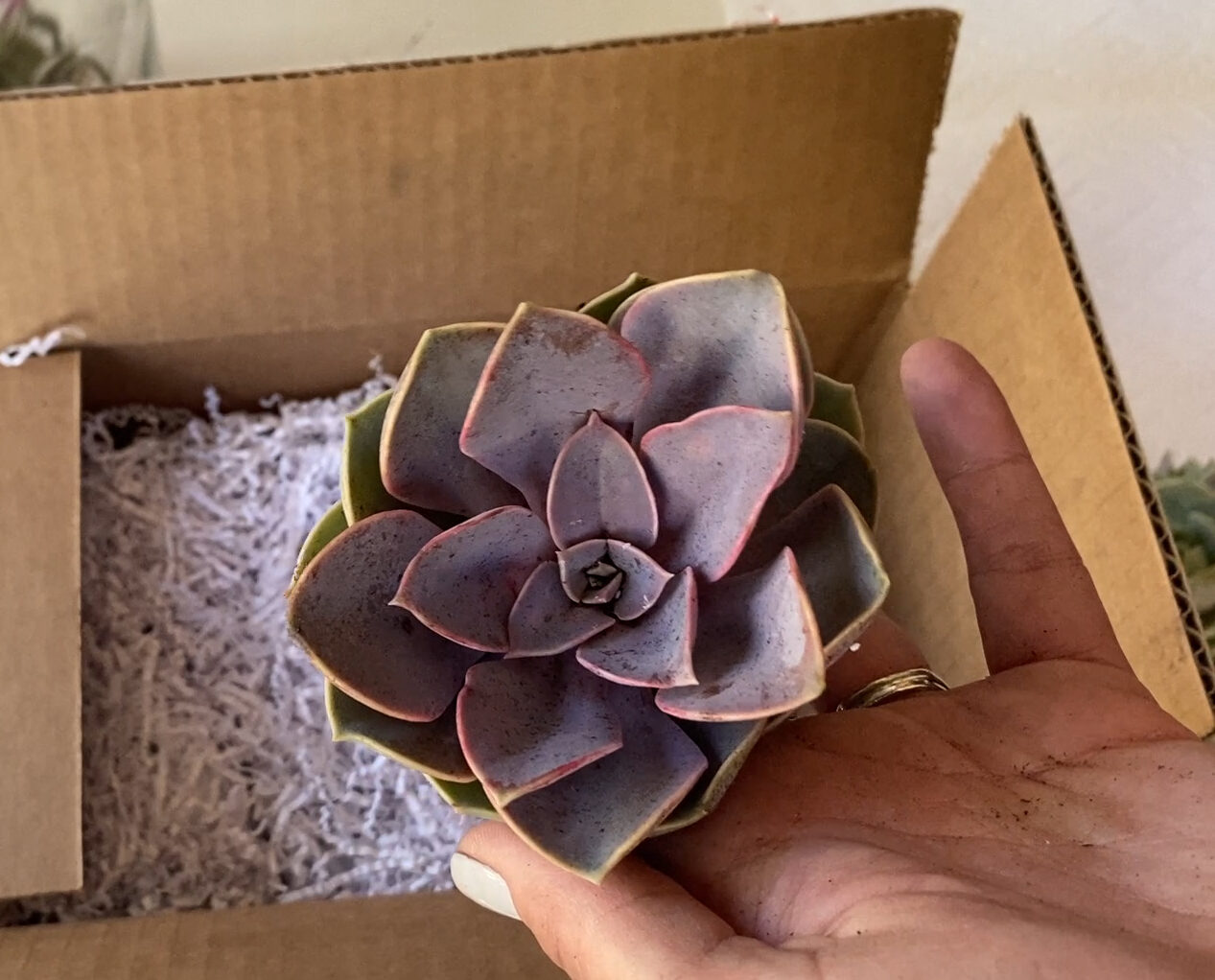 These succulents arrived in perfect condition and there were huge. A lot bigger than I had planned for…in a good way. For my arrangement I am going to use some cactus mix and some store bought succulent mix. Since I plan to have it outside this summer I want to make sure that the soil drains really well in case it gets caught in the rain.
When planting your 'bare root' succulents you can really just place them on the soil and then put some soil around them loosely. I added this cool rock that I had as a 'watering stone'. This will allow me to water the rock and let the water rundown so I can easily get water in the center without getting it in the leaves. This will come in handy as the succulents grown and start to crowd.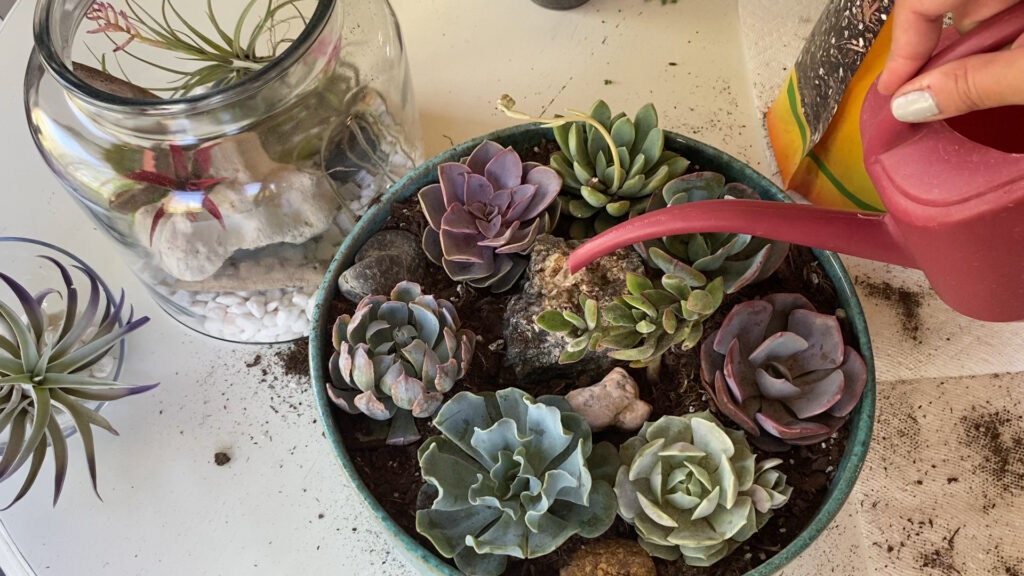 If you are into plant unboxings, check out this cactus unboxing I did a few years back. Or maybe this air plant unboxing! Happy planting!