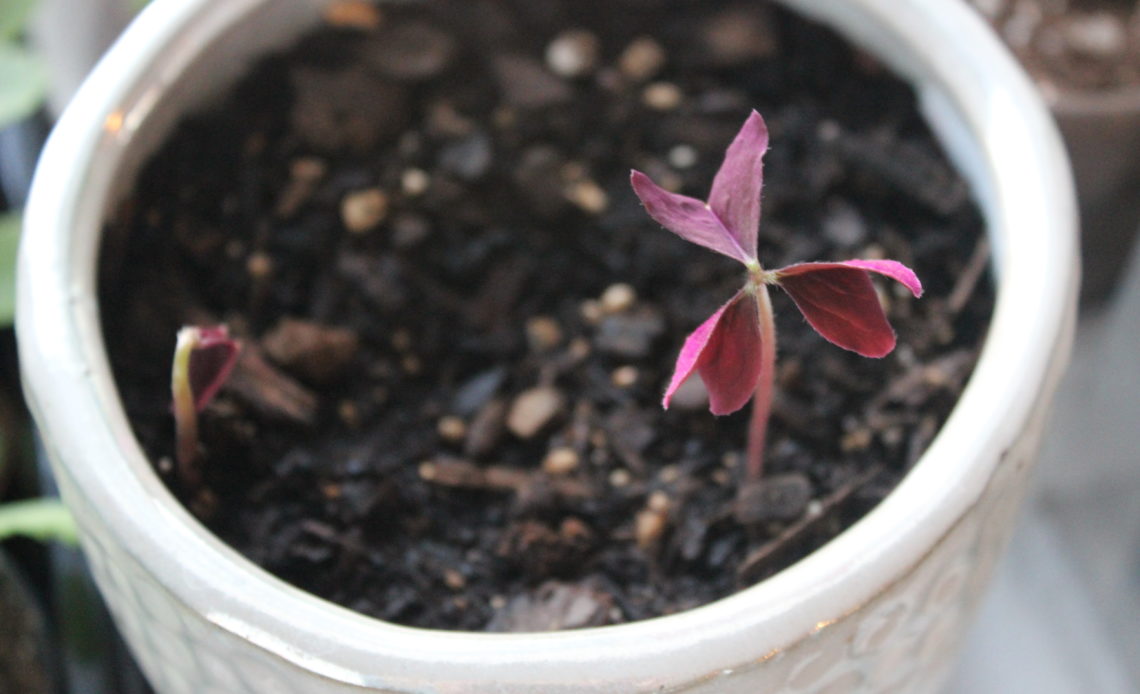 Oxalis Triangularis, commonly known as "Purple Shamrock" is a great pop of color for any garden bed or landscaping, but why not enjoy this stunning plant all year around as an adorable houseplant. This unique plant can be hard to come by in some climates, however, the internet makes accessing Oxalis bulbs simple and affordable.
It is easy to see why this plant is loved among houseplant enthusiasts. It offers a break from green foliage with its deep purple hue and shoots up from the soil with commanding sprouts. The leaves open during the day and fold up for bed in the evening in a process is called photonasty. For more on this fun houseplant, check out this tutorial on how you too can easily grow Oxalis Triangularis from corms.
Oxalis Triangularis Care:
Water when top couple inches are dry. Do not over water as this can send the plant into dormancy.
Keep in a sunny location with bright light.
Temperatures should be kept between 60 and 70 degrees Fahrenheit. If temperatures are above 80 degrees the plant will become dormant.
Propagate by dividing the rhizomes or tubers. Wait until two weeks after dormancy and dig up the bulbs and separate the new growth.
If plant goes dormant and dies back, don't panic. Stop watering until new growth appears.
Terms to Know:
Corm– an enlarged, fleshy, bulblike base of a stem
Photonasty– a nastic movement that is associated with changes in light intensity
For more SuburbanSill houseplant projects, visit us on YouTube or follow along on Instagram. We love propagating new plants, so check out what we are growing and how we got there.